132K
Solar Panels Installed


Your Electrical Needs… Sorted
You need a project partner that you can trust. Elecforce Australia boasts over 20 years of industry experience. Because we have spent decades taking pride in our work, we have a huge network of impressed customers and clients.
We are different because of our unmatched passion for what we do, which combined with our attention to detail results in a high quality of work, everytime.
You can be confident knowing that our safety standards are never compromised and our reliability is unquestioned. At Elecforce Australia, we have been a leader in our industry for many years, for many reasons.
Our friendly, experienced and professional team are always striving to deliver you a wonderful experience that you will be happy to recommend.
Electrical, Cabling, Data and Solar installations.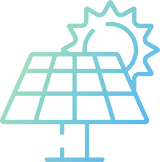 Solar Panel Installations
Your project is in capable hands, Elecforce Australia has successfully completed over 75,000 solar panel installations.
Our team works right across the Greater Melbourne region and also serves around the regional parts of the state. We will work with you to ensure the best quality result.
We hold ourselves to the highest installation standard and pride ourselves on our workmanship and integrity within the solar industry. We believe all installs are of equal importance and ensure no shortcuts are taken.

Data Installations
Your data network's reliability should be a priority, we understand the importance of efficient productivity when it comes to your business.
With more than two decades of data cable and network installation experience, you can trust Elecforce Australia. We know what works best for your home, your office or even your home office!
We are the experts when it comes to commercial and industrial data requirements, and our tailored solutions will ensure all Melbourne businesses of any size can run smoothly in the modern digital world.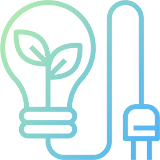 Electrical and Cabling
With a strong focus on safety and a commitment to the best result for your budget, we can deliver solutions for all scenarios.
Over many years we have undertaken various difficult electrical and cabling projects working with our clients to arrive at solutions which are beneficial for their business needs.
Why Choose Elecforce Australia?
01
Peace of mind partnership
Elecforce Australia is with you every step of the way, from the initial plans to the complexities of permits and required paperwork. We are your project partner, happy to explain everything in order for you to understand and be comfortable with the process.
02
Trust, honesty and credibility
After twenty years of positive customer interactions you can partner with Elecforce Australia knowing that our integrity and experience means peace of mind for all our clients.
03
End-to-End Service
We can design and apply for your grid connections as well as supply, and install with our in house accredited and educated installers.
04
Expert Advice
It's a complex industry to understand. We have worked in it for over 20 years and are constantly evolving as new technologies are made available. Let us help you make the right decision for your home or business.